You are able to cancel your monthly membership at any time, and you will NOT lose any of your assignments. Once you cancel, your card will not be charged. If you have questions about refunds, please check out our refund policy HERE.
Please follow these steps below to CANCEL PRO:
1. Log into your Classkick Account and click the Profile Tab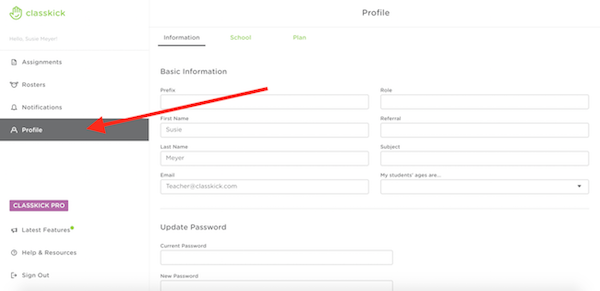 2. Click Plan and Cancel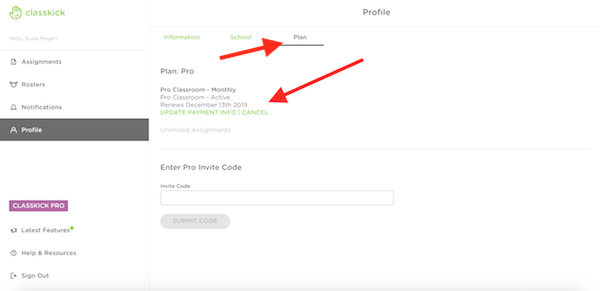 If you are looking to PAUSE or SUSPEND your Pro subscription (ie over summer):
There is no way to officially pause payments, but you can follow the above steps to cancel and then repurchase Pro when you are ready.
Cancel immediately after your last payment. Canceling does not cancel your current subscription, it cancels the auto-renewal for future subscriptions.
Please note: You will NOT lose any assignments/work if you cancel your account. If you have more than 20 assignments, you will be unable to create new assignments with a Basic account, but none will be deleted.