In order to see students working in real time, please ensure you have provided your students with the class code or class code link. Once students are logged in, you will see them working. A black box will appear around the slide your student is currently working on. Please note that you can also VIEW WORK at any point in time - it does not matter if students are working or not.
On web, ensure the toggle 'view work' is highlighted and you will be able to see all of your student's working in real-time.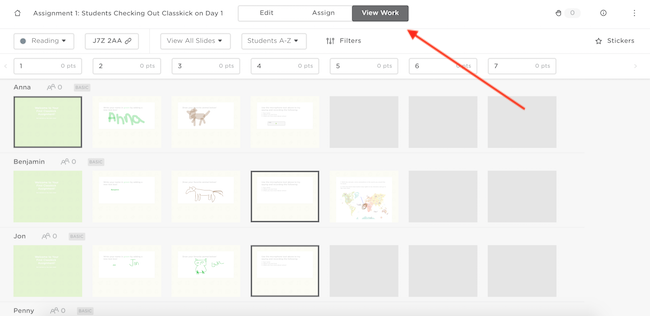 On iOS, make sure you have chosen the correct roster to view student work.
In VIEW WORK mode, you can sort student work by first name, last name, and grade received (high to low, low to high). On the assignment, go to VIEW WORK mode. Click on "Students A-Z"

You can then select how to organize the way you view student work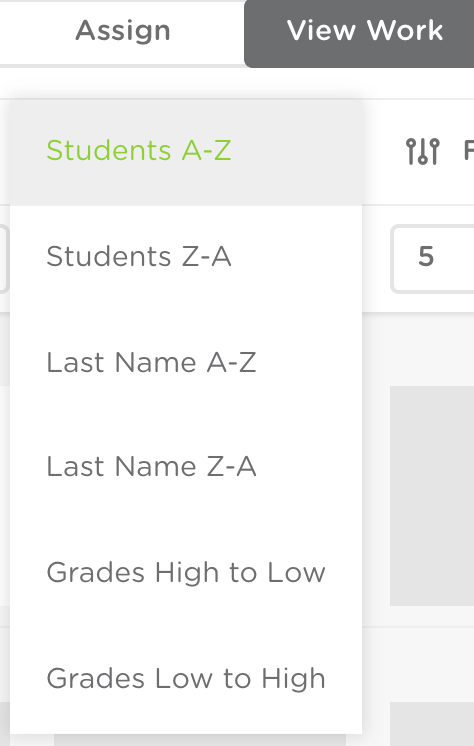 You can also see when a student was last online:
If you are in web, go to "View Work" and you can click on the student's name. It will show you additional details such as their name, what type of account they have, and when they were last online.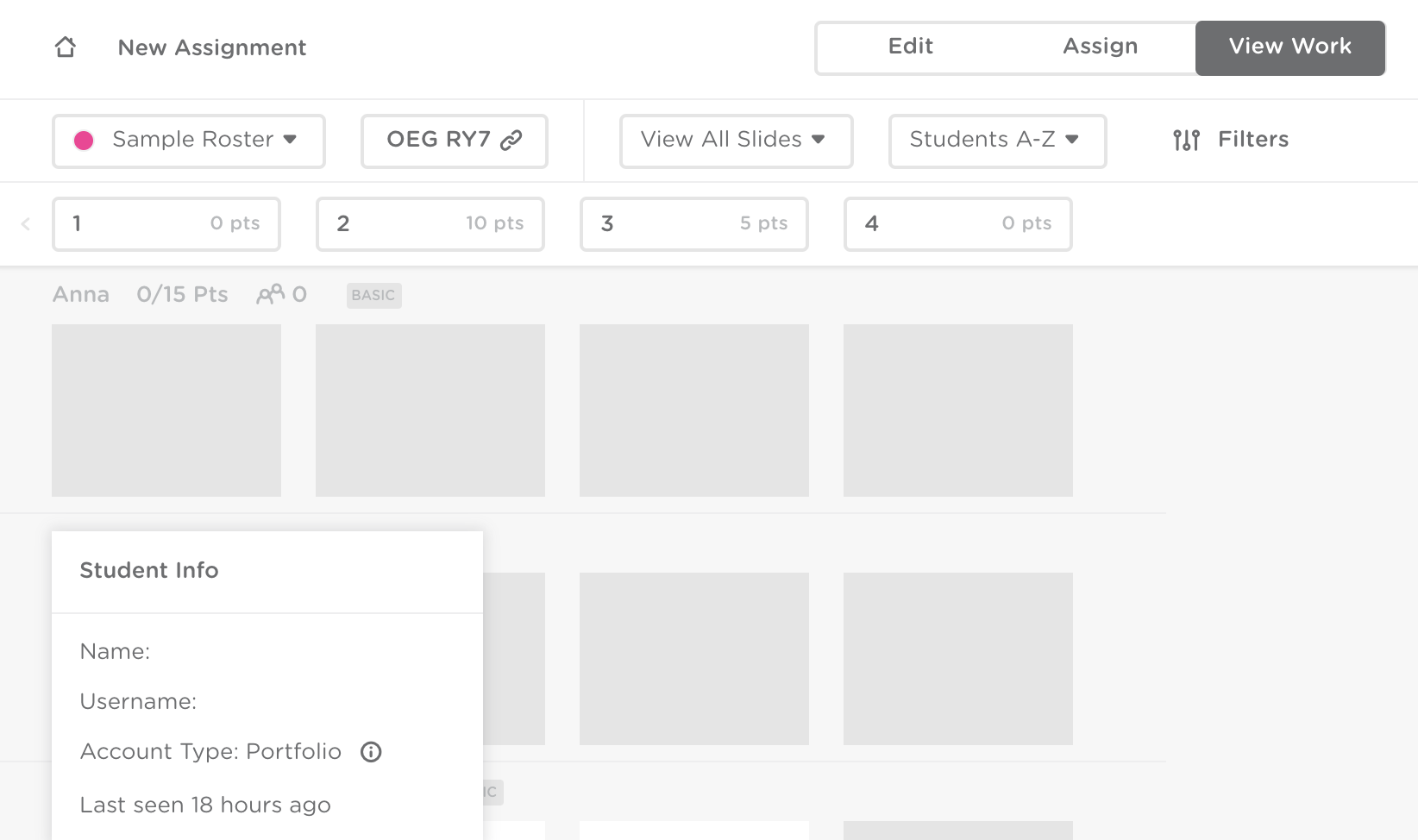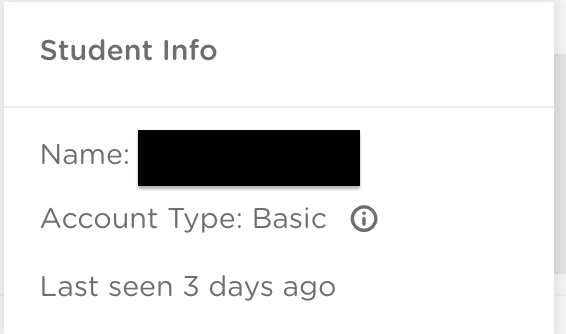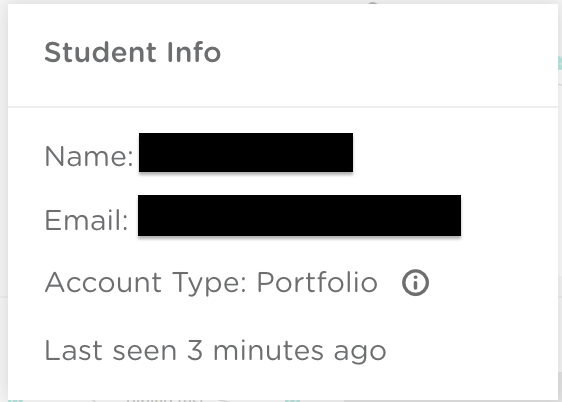 Unfortunately, there is not currently a way to see when a student last edited an assignment.