In order to add a slide, make sure that you are in the "Edit" mode of your assignment. You can then click on the green plus sign to add a new slide.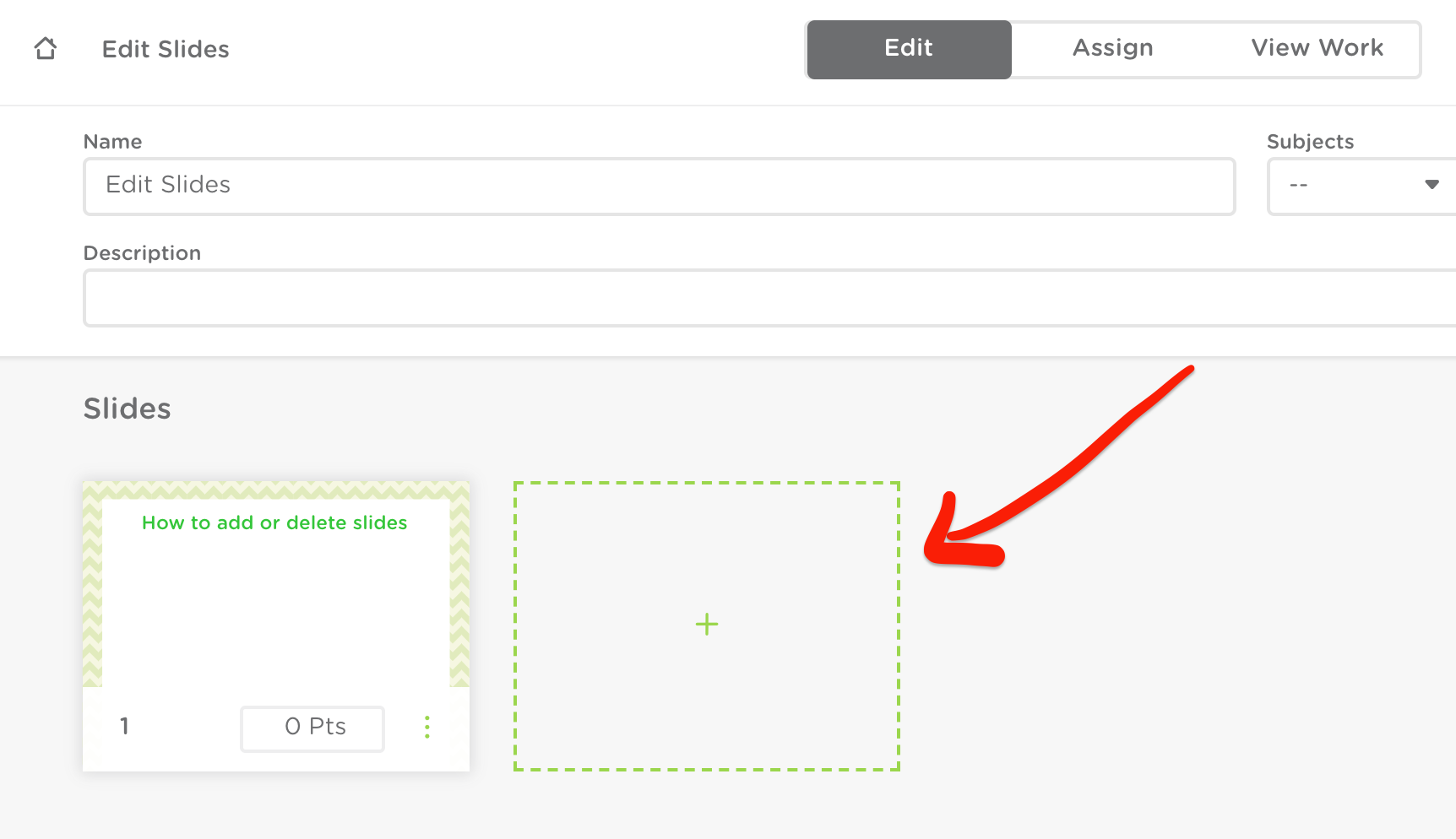 In order to delete a slide, click the three vertical dots and then click "Delete".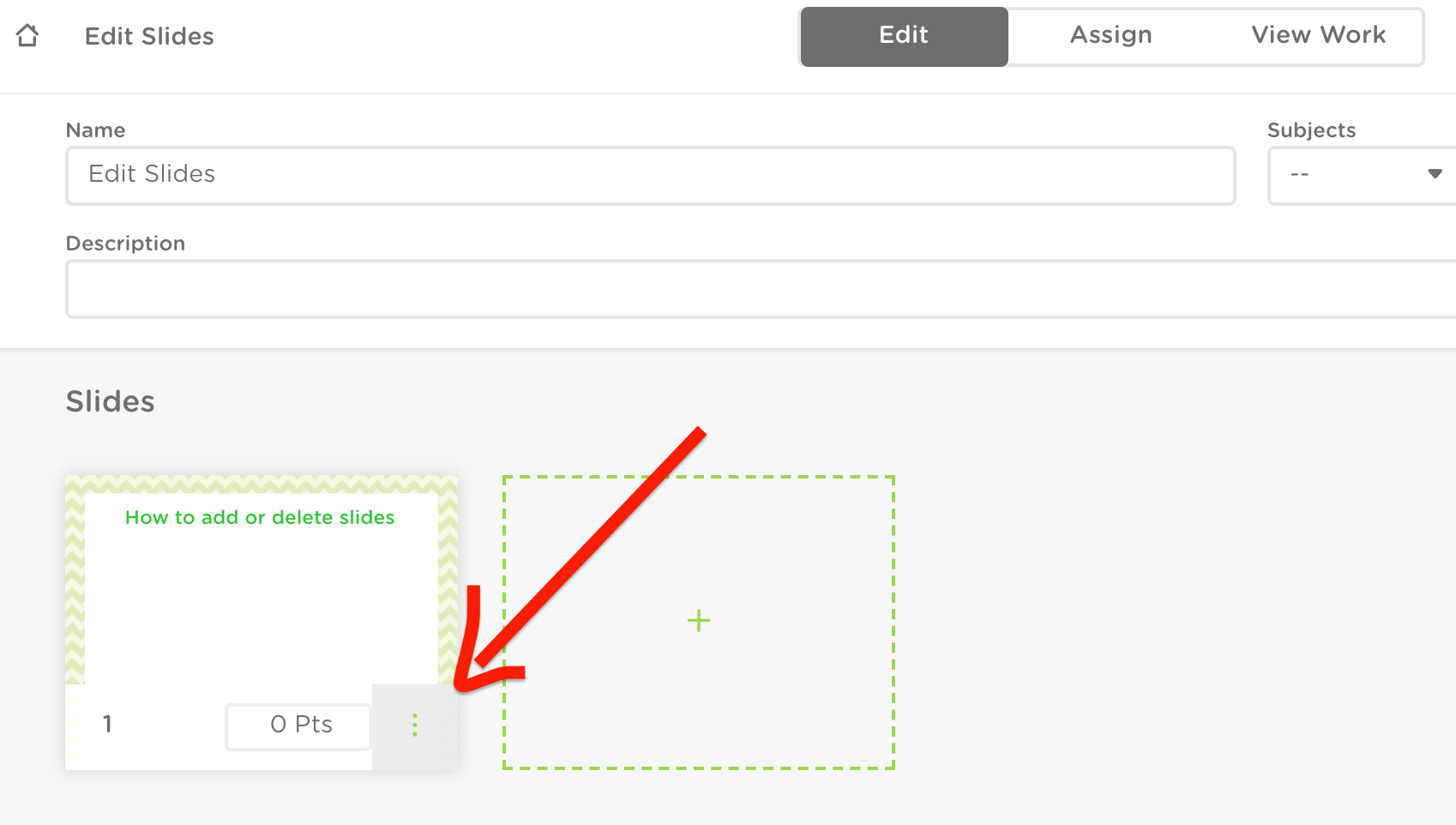 To copy and paste slides from one assignment to another, make sure you are in EDIT ASSIGNMENT mode. Then, click on the 3 vertical dots on the slide you want to copy and then click "Copy" or "Copy All". Go to the other assignment you would like to paste your slide(s) into, click the 3 vertical dots on another slide, and then click "Paste".
Please Note: You can only copy/paste slides within the same tab in a browser. You can't copy a slide in one tab and try to paste it in another.

For more support, please see the video below: